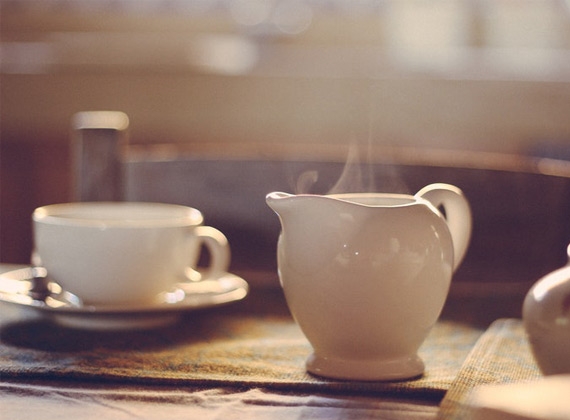 Tags
# HotelWare
Related News
The Role of Food Presentation for Restaurant Business
Selecting Dinnerware For Hotels & Restaurants
It's very hard work to select tableware, so how do you know you've chosen the correct dishes for your guests, parties, hotel or restaurant? Danny Goodall asks your questions about these items
He has spent his all career busy with the world of ceramic decorating for commercial tableware, Dudson's design director, Danny Goodall, shares his ideas with Tableware International about how could we decorate tableware in a correct way.
he said that to Choose crockery or dinnerware is a really involved, and potentially expensive decision for any establishment. "There are plenty of various producers and providers in the market, so how could we know what is the best option? Here's our deal with what you need to study."
Does the dinnerware I love have the correct appearance and sense?

Every place has a mood, a sense, a type of eating. It might be clear but the select of dinner service be it plates, cutlery or glass need to reflect what you need to be getting as in your companies' eyes. Cliched but 'put yourself in their shoes'. The bazaar is filled with different things, styles, forms, colors, touches and that's just the dishes! Instagram and Pinterest are excessive places to get motivated, find what you like and most of providers will be more than happy to supply free of charge examples. Get searching!

the cost of dinnerware

like many items in life their necessities to be a degree of realism in your option. Yes, it wants to look perfect and create your meal shine but you need to think about what that dish pass a day in, day out in your restaurant.
Planes of use will differ between formation but the idea being, this is a huge thought when selecting your dishes .have you ever thought, is it really important matter type of dinnerware, for example, serving a meal on a chipped plate or a plate where the glaze is so worn its patchy? Yes it's important, your guests will notice. They might not tell you there but these items are serious things really, and the social media posts will tell you. You want to keep your dishes looking a million dollars without renewal prices adding up to a million dollars every time one is chipped or smashed.
The option of dinnerware is yours and a little extra study into your favored dinnerware may go a long way to stopping high-priced renewal Weighing up your application against the long lasting of the dish is simple. When requesting examples ask about paint durability, dishwasher and microwave suitability, detergent testing and capacity to withstand thermal shock. It's likely these factors will be posted on the producer's website as well.
Edge chip guarantees are extensively presented directly from ceramic dinnerware producers, like ourselves. We offer a lifetime edge chip guarantee across all our types as we know that our produces are considered specifically for use in commercial kitchens and are confident that they will withstand the daily rigors dishes are put for.
There are other producers that suggest lifetime guarantees and a plethora that offer long warranties but check out the small print T&Cs, particularly for any retail type manufactured goods that you are studying for profitable kitchens. Finally, you don't want your plate to damage in the first place. Selecting the right dish for the right situation can go correct and durable way to stop edge chipping.
Your meal is clearly the star of the post but its background, canvas or basically the dish it's served on plays the main part too. Take some pictures yourself so you are observing your meal and food in a similar path as your potential paying clients.
It's very good to ask yourself, is it the correct dish for the food? In addition, posing your food to the well, make sure your plate options can be pliable and work with many menu items – again it might be clear but it will be safe on storage space and its good for money and time.