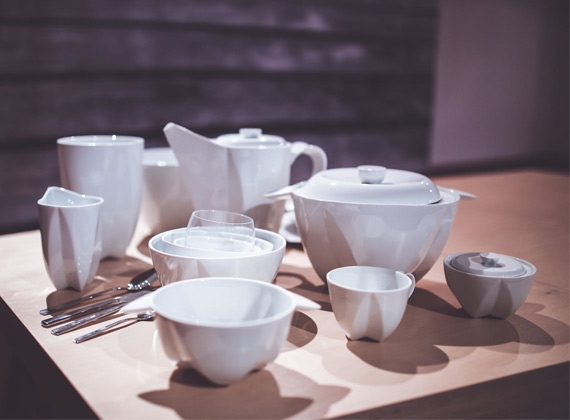 Tags
Related News
6 Helpful items to know for Shopping New Dishes
Guide For Buying New Dishes


1. choose the correct size dishes for your cupboards, shelves, and dishwasher.

You might love the appearance of those big, lovely plates, but it is not very comfortable when you can't close your cabinet doors! Because of this matter Consider your space restrictions before buying anything.
Just think you buy dinner plates that fit in normal cabinets (assuming you have them). I love our Pottery Barn dishes, and they're super strong, but the dinner dishes are the exactly 12″ diameter. Most upper cabinets look to be 12 inches deep, but they are out of the cabinet, not the inside of the cabinet space. Maybe more of a hassle than essential.
Nowadays most of the plates are just HUGE! smaller plate really helps in this case. We could look for plates with a rim (as opposed to a coupe shape), or a large plate with a smaller food area. reasonable dishwasher footprint – while the mugs and glasses from our set need to be changed, we could look for something narrower. The mug and glass area of our dishwasher fills up days before the others are full. Same applies to cupboard space.
We may really like all white dishes with little to no embellishment, but have a hard time looking for things that aren't too huge!
2. find open stock so you can make it best to your needs.
It is not necessary to buy a 5-piece set if you know that you're most like dinner plates and soup bowls. Open stock alternatives let you pick and select exactly what you need, and even better, easily change a piece if it gets broken.
If we look for… open stock so we can customize the number of bowls/side plates/dinner dishes and neglect the cups and saucers; stackable on a shelf and in a dishwasher; and an interesting design and decorating that will seem good even if covered with spaghetti sauce.
3. White china dishes

White dishes are good choices always and never go wrong with white dishes. They're very beautiful, classic, and match with everything. They make a great base set, and you can always set with colorful bowls or mugs.
Just white. It's so simple, and food seems more perfect and appetizing on a white background. But there is one point that not all shades of white are equal, but it's much easier to buy more pieces that aren't part of your set.
Generally, it is recommended to choose bone china or porcelain – they are the most long-lasting shapes of dinnerware. Stoneware and earthenware usually come in more beautiful glazes, but they're more breakable.


4. Buy plenty of portions to host a big dinner party.

There may just be a few people in your household right now, but it's important to organize ahead for bigger families, ceremonies, and gatherings. You'll be so happy you did!
If you have the cozy and big space and can afford it, get as a minimum sufficient settings for the major dinner parties you can imagine yourself hosting within the next decade (just your own immediate household? Something like family Thanksgiving? big potlucks?) then a few more, if possible, in the event you misestimated or parts break. Somehow it's essential to get a good amount.
5.the fifth item is Buying one set for both routine and formal dining.

It is not very essential to buy two sets of dishes. Invest in one lovely and wonderful set, and then cover it up or down with linens and extra serving parts.in this way, You'll save space and money!
If possible for you, it is better to have one set for everyday and formal dining, but some of the dishes you'll be satisfied with for any time. That'll let you appreciate your best tableware all the time, and replacement you extra storage and moving.
6. You should know this fact that It's worth it to spend money on great dishes.
If you have a long plan to live with these plates dishes for future years to come, don't neglect quality. Spend a little time and money to get exactly what you love and want, even if it takes a long time to get a suitable and complete set.
It is so worth it to have dinner wares which make you smile each time you look at them.