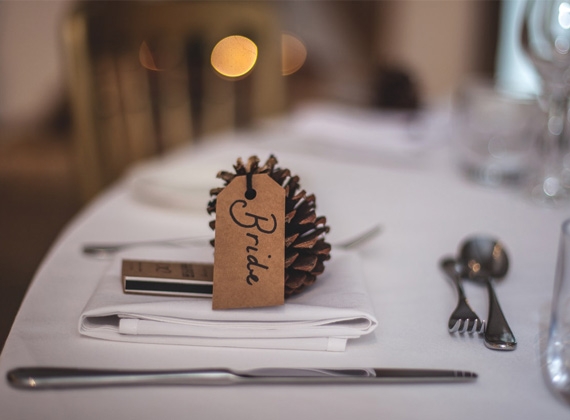 Tags
Related News
Western tableware style
A dinnerware setting in Western countries is mostly in one of two ways: service à la russe (French for "in the Russian style"), where every course of the meal is brought out in particular order; and service à la française (French for "in the French style"), where all the courses for the meal are arranged on the table and presented at the similar time that guests are seated. Service à la russe has become the tradition in most restaurants, whereas service à la française is the norm in family settings.
Place settings for service à la russe dining are arranged due to the number of courses in the meal. The dinnerware is arranged in a special order. With the first meal, every guest at the table begins by using the dinnerware placed on the outside of the place setting. As every course is over the guest leaves the used cutlery on the used dish or bowl, which are removed from the table by the server. In some cases, the original set is kept for the next meal. To start the next course, the diner uses the next item on the outside of the place setting, and so on. Forks are placed on the left of a dinner plate, knives to the right of the plate, and spoons to the outer right side of the place setting.




About Plates and bowls

Service à la russe official place setting showing glassware for a variety of beverages

Table laid out for a banquet in Toulouse at the Palais Niel (2010)
Plates Dinner plate with bowled table napkin; small bread dish above forks.
Glasses Small glass for water and liquid, bigger one behind for red wine, and smaller wine glass for white wine.
Cutlery (from the outside toward the plate) Fish cutlery (knife and fork, like fish, will be served without any sauce, then it would be a fish spoon (cuillère à gourmet)); meat cutlery and cheese or fruit cutlery, the end of the knife rests on a knife rest. Above the plate, dessert cutlery (spoon and fork).-
Items of dinnerware contain a variety of plates, bowls; or cups for personal diners and a range of serving plates to carriage the food from the kitchen or to separate smaller dishes. Plates contain charger plates as well as exact dinner plates, lunch dishes, dessert plates, salad plates or side plates. Bowls contain those used for soup, cereal, pasta, fruit or dessert. A variety of saucers accompany plates and bowls, those decorated to go with teacups, coffee cups, demitasses, and cream soup bowls. There are also personal covered casserole dishes.
Dishes come in standard sizes, which are set according to the producer. They are alike throughout the industry. Plates are standardized in descending command of diameter size according to function. One standard series is charger (12 inches); dinner plate (10.5 inches); dessert plate (8.5 inches) salad plate (7.5 inches); side plate, tea plate (6.75 inches).
Drinkware.