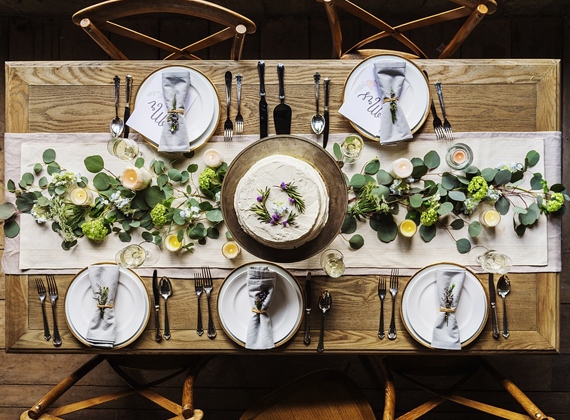 Tags
Related News
DINNERWARE GUIDE
At the table, setting dishes is the first thing that attracts the diners' eyes. for making your dinnerware read some important items.
DIFFERENT USAGE OF DINNERWARE

Routine Use: dishes used daily is subject to rust, cracks, and . . . . due to damage resistance, porcelain is the hardest one, then bone china, stoneware, ironstone, and faience .they also suitable for oven and dishwasher.
inset of dinnerware the best choice for all dining needs, the most versatile choice is white dinnerware.
• it shows food in a good way;
• most restaurants use these dishes
• Easy to match with others;
• easy to produce for its price ;
• very safe and suitable for oven and dishwasher because of its color
Generally, white dinnerware is more comfortable to set or wash than metal or multiple colors dishes.
Some kinds of dishes like majolica or faience use occasionally at the informal table setting and they chip easily, so use them very carefully.
dishes selected for special meals are usually decorated with perfect metals like Gold, silver, and platinum create a great setting, these types of dinnerware cannot be used in a microwave, dishwasher.
Most formal dishes pattern is one decorated with a solid-color border overset with valuable metal as cobalt blue edged with gold. It's very exciting to choose a contrast of vibrant colors: dishes set with Chinese red and black or a mix of colors like gray and black.
You might also choose dishes in a color concern with several holidays; like green-rimmed dishes will use for St. Patrick's Day, Easter, Thanksgiving, and Christmas. While theme-related dishes are selected, salad bowl is less costly to buy than dinner dishes and offer the same.
SELECTING THE DINNERWARE PATTERN
AND THE PLATES

rim or coupe are the different types of plates. Making the correct decision due to shape, simulate a full table setting in the store.
Rim plates based in Europe, in such western countries, food portions are very small at the table and these type of dishes is very suitable for juicy food which collects the juices from it.
Coupe-shaped dishes are not like rim types and they are suitable for eastern food especially the way of serving them. East food normally has a high temperature and cook very quickly.
These type of dishes has a bigger space than rim plates, for the food on one plate, they are normally 1 inch larger than the rim-shaped dinner dishes and more comfortable for food with no juice.
.

MATCHED SET PATTERNS

It is very important haw to match a set of dinnerware, this item is very helpful to attract people attention, it provides a foundation for the table setting but confines you to a first look. A mix of dishes patterns makes entertaining more comfortable, but many people don't have any correct pieces of information or ideas for creating the best mix.
First, the important thing is Begin with the dinner plate. The main course is the basic part in matching. Some items like soup, salad, and dessert plates should be around the main course, mixed or matched type.
Another important item is how to set a cup and saucer. When beverages are served at the table, cups and saucers should be matched to the dinner plate. But when they are served away from the table, it's not very important to match them with plates.
Color is another important and basic item, because of its harmony. for example, a mix of blue and gold is a very perfect match. Generally its better for formal table matching, each course has a particular color for itself.

HOW WE COULD COORDINATE DINNERWARE WITH OTHER STUFF

Because of the smooth surface of porcelain its very easy to match with different textures such as silver, crystal, brass, lacquer, and woven linens. but the Coarse surfaces like pottery, matching easier with heavy dinnerware, like a thick glass, wood, loosely woven textiles and this kind of textures.

QUALITY

appropriateness, balance, and construction are the standard of quality tableware. The dishes lie flat on the table and very the rims are not warped. The dishes which are handles are wide and east for using and good enough for a comfortable grip, and also the cups use and locate very easily rest securely and evenly on the saucers. The dishes like glaze type does not have stains, is free of small holes or blubbers, and is not too tender in one area, and they have a matte look.in this type of dishes, The color tones of each piece are matched.

HOW WE COULD SET A DINNERWARE STARTER

When we want to set of dinnerware wrap with twenty parts it is known as a starter Jet, it includes different part such as four dinner dishes, four salad dishes, four cups and saucers, and four soup-cereal bowls. but sometimes there is a difference in these packages, for example, a starter set may offer bread-and-butter plates instead of soup-cereal bowls when a choice is recommended, select soup-cereal bowls, which provide more variety than bread-and-butter plates. the package of Starter sets is created for people who want to have a simple dining requirement, such as a student or a newly-wed couple. it does not contain a server.
SERVEWARE

Some times eight or twelve place settings of dishes could be ordered at one time,in that situation the set often includes matching serveware.
Threr are different types of dinnerware like a forty-five piece set for eight wich includes dinner plates, plates for salad and stuff like this, cups, plates for bread or bowls of soup, in adition four set pieces like a medium-size platter, bowl of vegtable, the bow that is suitable for sugar, and sth like creamer.
Another kind of serveware includes ninety-six piece set which is for twelve and it contains regular plates such as dinner plates , salad dishes, bread dishes, saucers and cups, bowles which are suitable for soup, saucers for fruits, in adition matching dishes, such as a platter which is very larg, medium¬-size platter, bowl for vegtable, casserole that is covered, gravy boat with stand, bowl for creame and sugare, coffeepot, and salt and pepper cellar.

A PERFECT SET

usually five pieces of set serveware are accessible for buying separate from a starter set ,these types of dishes known as a completer set. it sets in different ways such as a medium-size round dish, bowl which is suitable and open for vegtables, a bowl for, and creamer; or an ovate dish, two bowls especially for vegtable, gravy boat, and a dish for butter.
THE EXPENSE OF CHANGING THE DISHES
Some dishes, such as majolica( painted pottery which is not very usefull because they are for especial occasion) and faience (tin-glazed pottery), chips quickly. As well as, imported dish has higher price to change than domestic vrsion. Purchase extras of parts mosty used, like dinner dishes and cups.
Because valuable metals scratch easily, dishes decorated with gold, silver, or platinum in the center of the well are disposed to marks from ordinary use of a dinner knife. When changings are not accessible, combine the templates with solid-color dishes.